NEARLY A DECADE IN THE MAKING
Our founding story begins in a garage in Orlando and spans hundreds of prototypes, warranty rebuilds, DIY mods, and community engagement to bring you the best board on the market.
Read our founder, Damon Wood's, journey in building Defiant below and stay up to date by joining the Society for all things ESK8.
INTRODUCING THE DEFIANT: ONE
INTRODUCING THE DEFIANT: ONE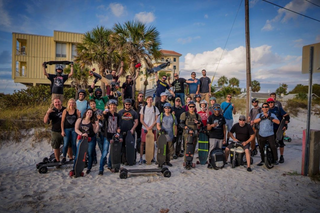 community building
FOUNDING ESK8.NEWS
ESK8.news was founded in 2018 by Damon Wood and friends to bring together the early esk8 community to discuss board builds, vendors, and the latest memes.
The site is still moderated by Damon today and provides over 10k members a place to call home.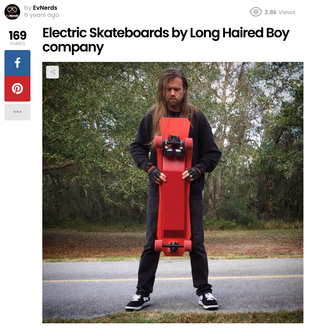 PRODUCT DEVELOPMENT
BUILDING @LONGHAIREDBOY
A name that obvious makes sense but doesn't do the sick builds justice.
Since 2015, Damon built DIY boards, performed repairs on every brand of board you can think of, and began to press his own decks and build prototypes for the perfect board. Over time, the prototype for the Defiant: One was developed and couldn't be ignored.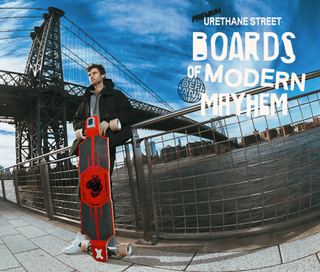 LAUNCHING DEFIANT BOARD SOCIETY
Defiant Board Society was founded in 2021 to deliver the perfect electric longboard to the masses.
Our flagship product, the Defiant: One began shipping in 2023 and marries years of esk8 expertise with premium parts and proprietary tech.

"Defiant Board Society introduced its first offering to the e-mobility market and did so without holding back."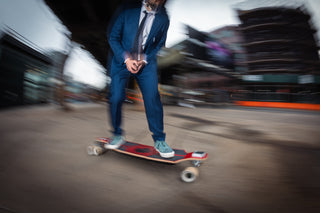 10 years in the making
EXPLORE THE SPECS